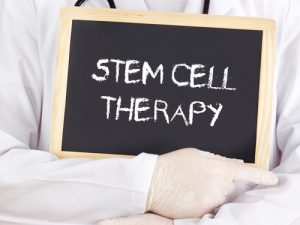 A recent change in how well we understand stem cells may make it easier for scientists and researchers to gather stem cells for use in scientific research as well as medical application. A new study was released in the research publication, Cell, which was performed by representatives from the University of California San Francisco.
One of the issues which hinder the use of stem cells as a more widespread treatment or field of research is that researchers and patients have a bottleneck of available healthy stem cell lines which can be used for research. Researchers hope that this new discovery will allow future scientific discoveries and applications in the areas of creating new and healthy tissue for patients with kidney failure or any other form of organ tissue failure. The future of medical therapy lies with Stem Cell Research, but many other forms of treatment, including Hormone Replacement Therapy, are already in practice today.
Researchers have discovered that it is possible to essentially "flip a switch" in an adult cell, reverting it back to the preliminary state at which cells existed in one of the earliest stages of development—the embryonic stem cell. Medical researchers hypothesize that Stem Cell treatments could be used for a variety of medical health issues which plague the world today, including kidney failure, liver disease, and Type-1 and Type-2 Diabetes.
Use of Embryonic Stem Cells Contentious
There is an ethical issue in Stem Cell Research today. Many Pro-Life Advocates are vociferously against the use of Embryonic Stem Cells harvested from procedures such as fertility treatments designed for conception. They believe that the use of embryonic stem
cells harvested from donors and couples looking to conceive is unethical.
Using current research, it may be possible to bypass this ethical quandary completely by using adult cells and converting them into embryonic stem cells. Furthermore, because these stem cells are genetic derivatives of the patient from which the adult cells were harvested, this potentially paves the way for patient-specific medical treatments using stem cells.
After adult cells have been converted back into Embryonic Stem Cells, it will be possible to convert them into any possible cell that the patient needs or would benefit from.
Hijacking the Blueprint of the Cell Allows Scientists to Revert Adult Cells to their Earliest State
Researchers have increased the capacity to produce Embryonic Stem Cells by identifying previously unrecognized biochemical processes which tell human cells how to develop. In essence, researchers have discovered how the body blueprints cells, and can change the blueprints so that a new cell is made.
By utilizing these newly recognized pathways, it is possible to create new stem cells more quickly than ever before. One of the researchers explains the implications of this research. Dr. Miguel Ramalho-Santos is an associate professor of obstetrics, medicine, and cancer research at the University of California San Francisco. Dr. Ramalho-Santos is also a member of the Broad Center of Regenerative Medicine and Stem Cell Research.
He explains that these stem cell discoveries have the ability to alter the way that the medical sciences can take advantage of stem cells with regard to both cancer research and regenerative medicine. Dr. Ramalho-Santos was the lead researcher for this study, and the research was largely funded by the Director of the National Institutes of Health New Innovator Award, granted to promising young researchers which are leading highly innovative and promising medical research studies.
Dr. Ramalho-Santos' research builds off of earlier research which discovered that it was possible to take adult cells and turn them back into embryonic stem cells. These stem cells don't have any inherent aging processes, and they can be turned into any other kind of tissue. In the process of this conversion, the adult cells lose all of their unique characteristics, leaving them in an ultimately immature and malleable state.
This earlier research was conducted by researchers from UC San Francisco in partnership with Dr. Shinya Yamanaka from Kyoto University and Gladstone Institutes. These entities all gained a piece of the Nobel Prize in Physiology or Medicine from their part in the study.
Pluripotent Stem Cells vs. Embryonic Stem Cells
Thus far, we've described these cells as Embryonic Stem Cells, but in fact, the more accurate term for these cells are Induced Pluripotent Stem Cells (IPS). These cells are biologically and functionally similar to Embryonic Stem Cells, but have a different name because they are sourced from adult cells. The difference between Induced Pluripotent Stem Cells and Embryonic Stem Cells is that Induced Pluripotent Stem Cells do seem to retain some of the characteristics of their previous state, which appears to limit their ability to convert into any other type of cell. This new research identifies new pathways by which it may be possible to increase the number of cells that an individual IPS Cell can turn into, perhaps allowing them to convert into any other kind of human cell.
Induced Pluripotent Stem Cells are not explicitly considered an alternative to Embryonic Stem Cells, but are considered a different approach to produce similar cells. If researchers fully uncover the mechanisms of how to reprogram these cells, it will lower many barriers to stem cell research and the availability of stem cell treatments.
As of today, researchers have figured out how to make these Induced Pluripotent Stem Cells, but the percentage of adult cells which are reverted successfully is quite low, and frequently, these cells still show some aspects of specialization, which limits their use.
How Do Scientists Make Stem Cells From Adult Cells?
There are genes within every cell which have the ability to induce pluripotency, reverting the cell to an earlier stage of specialization. The initial stage of this process is the result of activating Yamanaka Factors, specific genes that initiate this reversion process.
As of today, this process of de-maturation is not completely understood, and researchers realized from the start that the cells they created were not truly identical to Embryonic Stem Cells, because they still showed signs of their former lives, which often prevented them from being successfully reprogrammed.
The new research conducted by Dr. Ramalho-Santos appears to increase our knowledge regarding how these cells work, and how to program them more effectively. Dr. Ramalho-Santos and his team discovered more genes associated with these programming/reprogramming processes, and by manipulating them, they have increased the viability and range of particular stem cells.
It appears that these genetic impulses are constantly at play to maintain the structure and function of a cell, and that by systematically removing these safeguards, it is possible to increase the ability to alter these cells.
This research increases researchers' ability to produce these stem cells, by increasing the ability of medical scientists to produce adequate numbers of stem cells, while also increasing the range of potential treatment options by more effectively inducing the total pluripotency which is available in Embryonic Stem Cells. This research may also help scientists treat certain forms of cancer which are the result of malfunctions of these genes.