Stem Cell Research is an amazing field right now, and promises to be a powerful and potent tool to help us live longer and healthier lives. Just last month, for example, Stem Cell Therapy was used to restore sight in patients with severe retinal deterioration, allowing them to see clearer than they had in years, or even decades.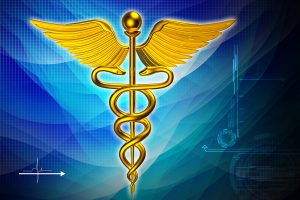 Now, there is another form of Stem Cell Treatment on the horizon—this one of a very different form. Stem Cells have now been used as a mechanism to deliver medical treatment designed to eliminate cancer cells, even in hard to reach places. One issue with current cancer treatments is that, treatments that are effective at treating tumors on the surface of the brain cannot be performed safely when the tumor is deeper within the brain's tissues.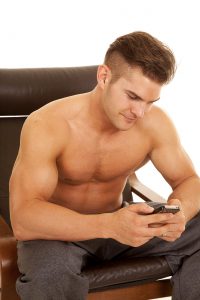 Stem Cells have the fantastic ability to transform into any other kind of cell within the human body, given the appropriate stimulation. As of today, most of these cells come from Embryonic Lines, but researchers are learning how to backwards engineer cells in the human body, reverting them back to their embryonic state. These cells are known as Induced Pluripotent Stem Cells.
How Does This Stem Cell Cancer Treatment Work?
Using genetic engineering, it is possible to create stem cells that are designed to release a chemical known as Pseudomonas Exotoxin, which has the ability to destroy certain tumor cells in the human brain.
What is Pseudomonas Exotoxin?
Pseudomonas Exotoxin is a compound that is naturally released by a form of bacteria known as Pseudomonas Aeruginosa. This chemical is toxic to brain tumor cells because it prevents polypeptides from growing longer, essentially preventing the polypeptides from growing and reproducing. When used in a specific manner, this toxin has the ability to destroy cancerous and malignant tissue without negatively impacting healthy tissue. In addition to its potential as a cancer treatment, there is also evidence that the therapy could be used for the treatment of Hepatitis B.
PE and Similar Toxins Have been Used Therapeutically in the Past
As of now, this chemical, which we will refer to for the rest of the article as PE, has been used as a cancer treatment before, but there are major limitations regarding the use of PE for particular cancers, not because of the risks of the treatment, but because of the lack of an effective method to deliver the medication to where it is needed.
For example, similar chemicals have been highly effective in the treatment of a large number of blood cancers, but haven't been nearly as effective in larger, more inaccessible tumors. The chemicals break down or become metabolized before they can fully do their job.
How do Stem Cells Increase the Effectiveness of PE Cancer Treatment
Right now, PE has to be created in a laboratory before it is administered, which is not very effective for these embedded cancers. By using Stem Cells as an intermediary, it is possible to deliver the medication to deeper areas of the brain more effectively, theoretically highly increasing the efficacy of the treatment.
The leader of this Stem Cell Research is Harvard researcher Dr. Khalis Shah. His goal was to find an effective means to treat these deep brain tumors which are not easily treated by methods available today. In utilizing Stem Cells, Dr. Shah has potentially found a means by which the stem cells can constantly deliver this Cancer Toxin to the tumor area. The cells remain active and are fed by the body, which allows them to provide a steady stream of treatment that is impossible to provide via any other known method.
This research is still in its early stages, and has not yet reached human trials, but in mice, the PE Toxin worked exactly as hypothesized and was able to starve out tumors by preventing them from replicating effectively.
Perhaps this might seem a bit less complicated than it actually is. One of the major hurdles that had to be overcome was that this Toxin would normally be strong enough to kill the cell that hosted it. In order for the Stem Cells to release the cancer, they had to be able to withstand the effects of PE, themselves. Using genetic engineering, Dr. Shah and his associates were able to create a cell that is capable of both producing and withstanding the effects of the toxin.
Stem Cell delivered medical therapy is a 21st century form of medical treatment that researchers are just beginning to learn how to effectively utilize. Essentially, this treatment takes a stem cell and converts it into a unique symbiotic tool capable of feeding off of the host for energy in order to perform a potentially life-saving function. It's really quite fascinating.
How Does PE Not Damage or Kill Brain Cells Indiscriminately?
You might be concerned about the idea of a patient having a toxin injected into the brain to cure a disease. It sounds almost like a dangerous, tribal, homeopathic remedy. In reality, the researchers have been able to harness the destructive power of the toxin and re-engineer it so that it directly targets cancer cells while having limited negative effects on healthy, non-cancerous tissue.
The toxin does its damage after it has been absorbed by a cell. By retooling the toxin so that it does not readily absorb into healthy cells, the dangers associated with having such a potentially dangerous toxin in the brain are seriously and significantly mitigated.
Beyond that, Dr. Shah and his associates have been able to take steps to effectively "turn off" PE while it is inside the host stem cell, and only activates when it has entered the cancerous tissue. Dr. Shah explains that, although this research has only been conducted in animal subjects, there is no known reason why the effectiveness and safety of the treatment would not be applicable to human patients.
In this treatment, surgeons remove as much of the tumor as possible from the brain, and insert the engineered Stem Cells submerged in a sterile gel in the area where the tumor was removed or partially still exists. Researchers found that, when they used this treatment on laboratory rats, they could tell through imaging and analysis that the modified PE toxin effectively killed the cancer cells, and that this cancer treatment effectively lengthened the life of the rat, as compared to control subjects.
What's the Next Step?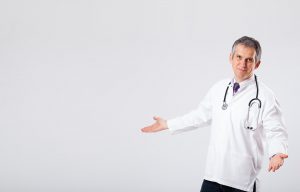 Of course, cancer treatment is far more complex than a single treatment, no matter how effective that treatment may be. Because human cancer treatment is a comprehensive therapy approach, the end goal of this research is to create a form of therapy in which the method used in animal subjects is combined with other existing approaches, increasing and maximizing the effectiveness of the comprehensive treatment.